Welcome to our
sustainable sisterhood
We're on a mission to tackle fashion's waste problem and make quality accessible again. We utilise a sustainable supply chain, sourcing OEKO-TEX Certified raw materials and beautiful excess fabrics from Europe's top brands, factories, warehouses and mills, transforming them into limited edition pieces that tell a story.
So… Take a deep breath
What's your next occasion to stand out?
There are no ordinary moments
Which story you want to live?
Make your body speak French wherever you go. Natural, sexy, effortless.
Parisian Vibes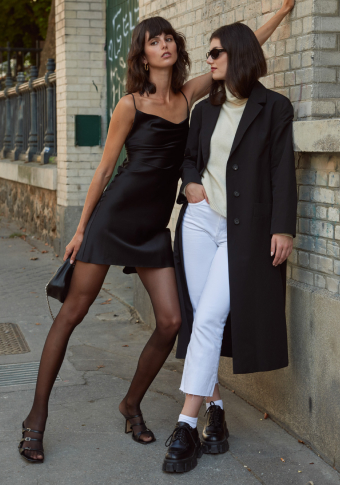 Slip into your silk slip dress and walk into the night of debauchery and morning croissants.
Audreys night